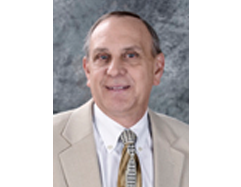 David V. Kaprosy, Partner
David V. Kaprosy is a partner of Brenner Kaprosy Mitchell, L.L.P.  He has over thirty-five years of experience in the title insurance business and concentrates his legal practice in estate planning, probate and real estate law.
Mr. Kaprosy has extensive title examination and underwriting experience involving both residential and commercial real estate transactions.  His responsibilities have included multi-state commercial transactions involving nationally recognized development interests representing more than $1 billion in policies underwritten annually.
He started his career with First American Title Insurance Company in 1972 and served as Associate General Counsel and Senior Underwriting Counsel from 1998 until his departure in 2003.  While at First American, Mr. Kaprosy was the sole commercial underwriter in Ohio for the company and the sole senior underwriter in Ohio for Midland Title Security, Inc. and other affiliates of First American.  Additionally, he served as legal counsel for operations in Ohio, Kentucky and West Virginia.
In 2003, Mr. Kaprosy joined Revere Title Agency, Inc. in Independence where he serves as Senior Vice President and General Counsel.
Mr. Kaprosy also has significant experience counseling clients in the areas of estate planning and probate administration.  In addition, he has represented sellers and purchasers in the acquisition and sale of a variety of real estate properties.  He partnered with R. Chad Brenner in 1984, and then T. David Mitchell in 2006.
Mr. Kaprosy frequently lectures at continuing legal education seminars conducted by the Cleveland Bar Association, First American Title Insurance Company and other independent agencies.
Bar Admissions
Ohio, 1973
U.S. District Court of the Northern District of Ohio
Professional Affiliations
Ohio State Bar Association
Cleveland Bar Association
Education
The Ohio State University, Columbus, Ohio, 1969
Bachelor of Arts
The University of Toledo College of Law, 1972
Juris Doctorate
Books by David V. Kaprosy, Partner