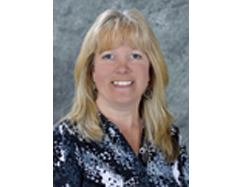 Robin L. Vaughan, Accounting & HR Manager/Paralegal
E-Mail:  [email protected] 
Robin Vaughan is the accounting and HR manager at Brenner Kaprosy Mitchell, L.L.P.  Her principal areas of practice are financial record keeping, client billing, paralegal and administrative services. Mrs. Vaughan is also responsible for the HR and payroll services for the firm.
Mrs. Vaughan assists the attorneys in the firm with all aspects of accounting, billing and office administration.  She works directly with clients, bankers, brokers and other third parties.
Prior to joining Brenner Kaprosy Mitchell, L.L.P., Mrs. Vaughan worked with private practice attorneys where she gained extensive knowledge in the legal field before focusing her attention in the area of accounting.
Mrs. Vaughan received a certificate from a secretarial/short-hand studies program, graduating in 1985.  She is also a Notary Public.
Books by Robin L. Vaughan, Accounting & HR Manager/Paralegal